TECHNICAL PROPERTIES OF ALUMINIUM
Aluminium
A silver, light, corrosion-resistant, very workable metal. The third most common element after oxygen and silicon.
First discovered at the end of the 19th century, aluminium is today, along with steel, the most important utility metal in almost all areas of application in technology.
In nature, aluminium only occurs as a compound. The basis for aluminium extraction is bauxite, a weathering product of limestone and silicate rock, whose high Al2O3 (aluminium oxide) content is often over 50%.
Worldwide, more than 25 million tonnes of aluminium are processed annually - of this, more than 20 million tonnes are processed in the western world. The steadily growing demand in the western industrialised countries, especially in Europe, is higher than their own production - the difference has to be covered by global imports.
By nature, aluminium is characterised by low strength. By adding appropriate alloying components, considerably higher strengths - with relatively high elongation and elasticity limits - are achieved. A distinction is made between naturally hard and age-hardening alloyed materials.
The low specific weight of aluminium offers a high potential for cost savings in the area of all movement processes, transport, manufacturing, assembly and maintenance.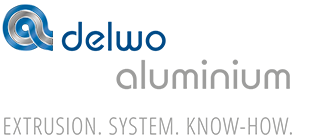 Eloxal
Aluminium powder coating
Aluminium processing
Aluminium assemblies
Aluminium profiles for the construction industry
Aluminium profiles for window construction
Aluminium profiles for mechanical engineering
Aluminium profiles for kitchens and furniture