PROPERTIES OF ALUMINIUM
Surface finishing in powder coating process according to GSB - guidelines:
in all common RAL colours
In the powder coating process, the colour powder is applied electrostatically and then baked in at temperatures of approx. 180o C. The colour is then applied to the surface. The coloured plastic coating results in a very resistant and durable surface finish that retains its decorative appearance even under adverse environmental influences.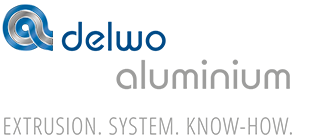 Eloxal
Aluminium Pulverbeschichtung
Aluminiumbearbeitung
Aluminium Baugruppen
Aluminiumprofile für Bauindustrie
Aluminiumprofile für Fensterbau
Aluminiumprofile für Maschinenbau
Aluminiumprofile für Küchen und Möbel